Saving Lives With A Smile
How do we bring a hospitality approach to hospitals?

"Customers want systems and smiles. They don't want a warm and fuzzy experience that's broken, or a results-oriented experience that's unpleasant." wrote Micah Solomon, a customer experience expert and consultant. He was contrasting Healthcare organizations with Hospitality ventures.
His words are true and remain so as they are axiomatic. Hospitals and hospitality by logic should be very similar, both are even derived from the same Latin root. Yet they could not be more different. No one chooses to go to a hospital, so the hospitality at healthcare organizations are at best "enforced" whereas a resort or retreat is aspirational and discretionary. Stripped down to the basics, they have the same need for a comfortable space to sleep, good and healthy food for nourishment and indulgence.
So the question begets, does elements or principles of hospitality matter at all in healthcare facilities? We believe that a middle ground exists that is beneficent for both healthcare organizations and its care receivers.
How do we bring a hospitality approach to hospitals?
Toby Cosgrove, Cleveland Clinic's CEO is a legend today. He pioneered the infusion of soft skills and smiles into every SOP that was designed for efficiency without heed to emotions. He humanized many processes such as Clinic scheduling, improving wait times, creating an engaging yet human atmosphere in the wait rooms to soothe frayed nerves and even the discharge processes were optimized to add a warmth where over and above getting the documentation and medication right, focus was established towards the emotional wellbeing of the care receiver. This had a snowballing effect in the morale of the staff too as they started perceiving their work in the holistic perspective of touching lives that mattered, lives with dreams and desires, who they nurse back to health to go on to pursue them, adding a little to their story.
All these soft changes had a very tangible effect Cleveland Clinic acing the chart for care receiver satisfaction out of 4600 centres surveyed globally.
Most accreditation bodies are slow to waking up to this phenomenon, but the pioneers have been reaping benefits of bringing a measured hospitality approach to healthcare, not just treating the disease but comforting the person and their families.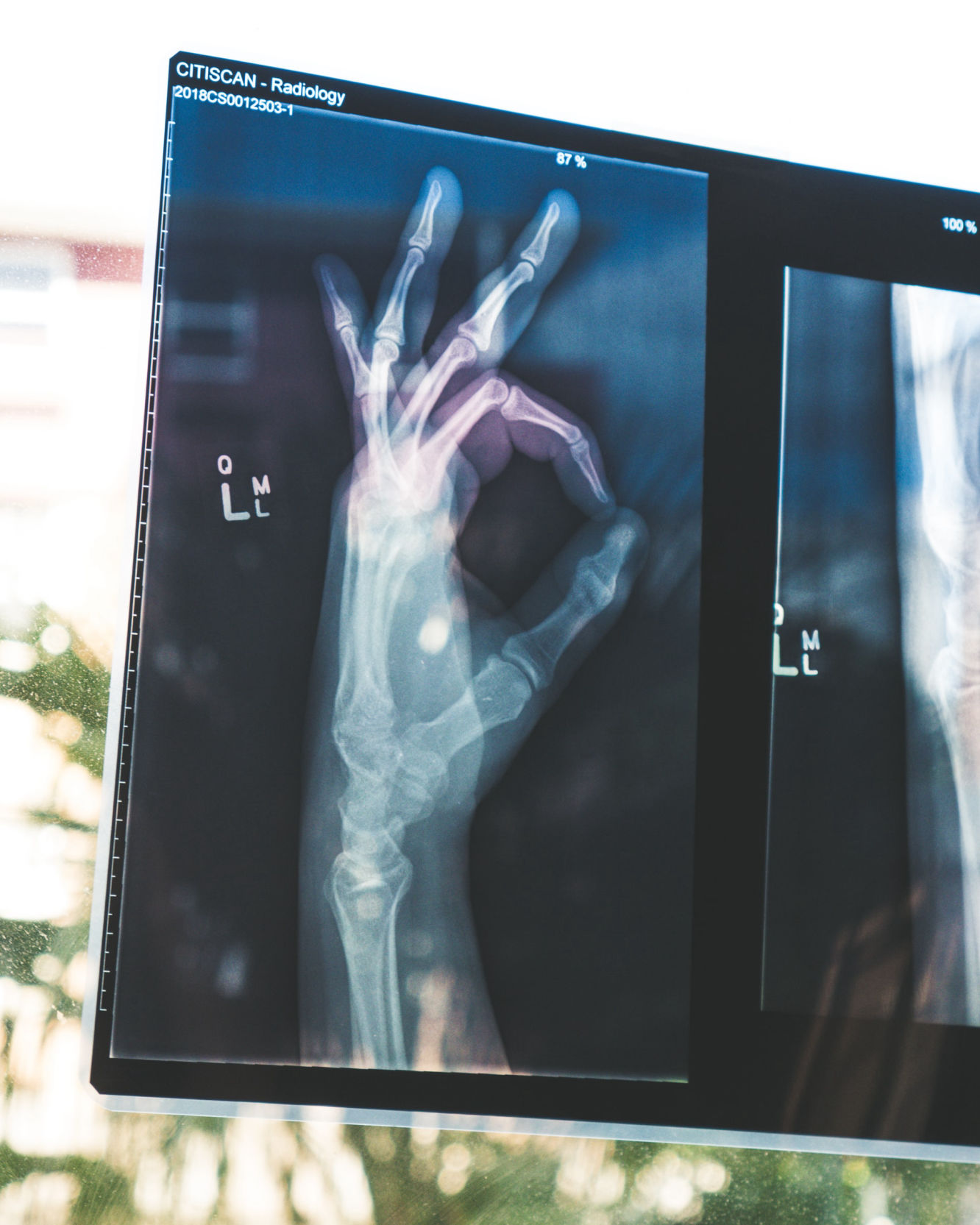 Here are a few tips to get you started on the path to Hospitality Centric Philosophy:
Educate employees on the importance of the care receiver experience and how their interactions impact the care receiver's overall satisfaction
Reward staff who embrace and take steps to improve the care receiver experience
Apply the customer service practices from the hospitality industry into your organizational culture
Smiles and SOPs, a solid focus on both are essential for any healthcare business to do well, indeed for any business to do well.
A well designed facilities and services in the back of the house coupled with more approachable and welcoming frontends for cafeterias among other places could add that crucial differentiator between a hospitality-focussed hospital that is future-ready and the one that is yet to realize the power of the soft skills and smiles.
As elucidated by Dr J Sivakumaran, COO, KMCH Coimbatore "Hospitality is basically developing a relationship between a guest and a host. In the relationship process a stranger becomes a guest, a friend and finally a loyal customer. Hospitality and hospitals have similarities in many functions. Like hotels, hospitals also strike a relationship with their care receivers and the service providers."
Adoption of Hospitality Designs:
Hospital experience is not only based on clinical outcomes, but also based on numerous other minute observations and interactions encountered by the care receivers in the hospital. Apart from the doctor being warm and friendly with the care receiver and family, the response time, timely supply of food, usage of latest equipment, technical knowledge of the service provider, waiting time, transparency in billing, upkeep of the usage area, cleanliness of the bed and washrooms etc., also play a vital role in care receiver experience. Most of these are applicable to the hospitality industry as well.
A scientific evaluation suggests that for a healthcare environment, aesthetically designed natural elements or sceneries are preferred to reduce the stress and generate positive thoughts in the minds of the care receivers.
The incorporation of hospitality design makes care receivers and attendants at ease and reduces the anxiety of being in a new place and environment. Feeling at home will increase the comfort level of the care receivers and help to increase the recovery process.
Many of the hospitality elements like spacious reception and tastefully designed furniture, decorative walls, attractive lighting with soothing music etc. are adopted by the modern hospitals.
Some of the corporate hospitals have sophisticated rooms better than star hotels. Rooms have kitchens, play areas for kids, visitor's lounge etc. To enhance the experience, hospitals have lavish lobbies, common spaces, spas, wellness-therapy centres, entertainment theatres, book shops, bank ATMs, flower shops, gift shops, wi-fi internet services, branded food joints, yoga centres, travelling desks and so on.
Adoption of Hospitality Food & Beverage Strategy:
Food and beverages is an important department within hospitals. Serving customized food to the care receivers is practiced in most hospitals. This is to take care of the care receivers' need without stressing the family to fend for the patient. The food menu is customized depending upon the care receiver's ailment and progress.
If the care receiver needs to be given liquid food for every two hours, arranging liquid food so frequently from outside will be difficult for the family. Arranging from outside, the quality and hygienic preparation will be in question. Compromised quality, instead of improving, will deteriorate the health of the care receiver.
Here again the hospitality industry has helped the hospitals to adopt the culture of preparing a variety of customized menus depending upon the condition of the care receivers. Like hotels, the food is served by uniformed waiters, who have been trained in soft skills and manners, presented and served neatly on time so that the care receiver feels at home.
The frequency and timings of serving may vary from hospital to hospital and within a hospital from one care receiver to another. For medical tourism care receivers, the menu will be totally different in terms of variety, preparation, taste and presentation.
To handle the variety of care receivers, many of the executives from the hospitality industry are being hired in the area of F&B, front office, housekeeping, guest relations etc. The demand for talent from these departments is increasing.
The task at hand? Analyse the gap - smiles or systems are the need of the hour to take your organization to the next level. Your care receivers and trusted staff will be beaming if you get this right.
Have Questions?
If you have any questions about commercial kitchen planning and choosing the right equipment or wish to learn more about our kitchen planning & consulting services, reach out to us by filling out our contact form.