Future Of Restaurant Industry In India
The food service industry in India, over the last couple of decades, has been a story of resounding growth, contributing significantly to the country's economy and has been at the forefront, in terms of attracting investment. While the pandemic, dealt a severe blow to travel, tourism, hospitality and all food service businesses in general, we see a recovery and a dramatic shift in consumer's preferences with regard to dining-out-of-home. Omnichannel, that is, use of physical and online spaces by consumers, or a combination, is now increasingly common, as an alternative to home cooked food. While this trend proliferates at a rapid pace, purely dining-out, as an overall experience or to explore the outdoors and socialize, after being confined to home for months on end, still continues to be a much-sought after activity. While the pandemic has left its impact, through novel changes in the food services milieu; consumers are gradually coming to recognize the changes in the way the food service industry now operates. These changes have been led by the preferences of the larger population – seeking convenience, yet healthy choices informed by data-driven and technology interfaces and at the same time not wanting to be restricted to only a single channel – overall, it's an eclectic mix of consumer choices (of a vastly diverse population); food service industry dynamics; after effects of the pandemic and related fears that it has left in its trail.
The food service industry in India can broadly be classified into 4 major segments – Full-service restaurants, Fast-food (Quick-Service Restaurants), Street Kiosks/stalls and cafes, with 100% home delivery emerging as a significant contributor as well. A KPMG report reveals that, as of 2016, Full- service and Quick Service Restaurants accounted for nearly 73% of India's food service industry. The demand for dining-out stems primarily from a whole host of conducive factors, very unique to India – world's largest youth population (45% of population is below the age of 25), increasing disposable income levels, changing consumer lifestyle and increasing urban working women population. The report states that, in general, the country's young population has a proclivity to experimentation and greater consumption, apart from a liberal mindset. Changing consumer lifestyle is reflected in:
Increasing preference for convenience to eat out. In more recent times, we see this translate to opting for food delivery, with astounding success in the business model for the likes of Swiggy, Zomato and so on
Exploring culinary experiences – global and authentic Indian regional cuisines
Busier lifestyles, opting for ready-to-eat-food
Innovations in traditional menu options
Hygienic and healthier food options
Internet penetration, smart phone usage, technological disruptions leading to food-on-order through delivery mode
Social media usage to share culinary experiences, which has significant implications for making or breaking brands in the food business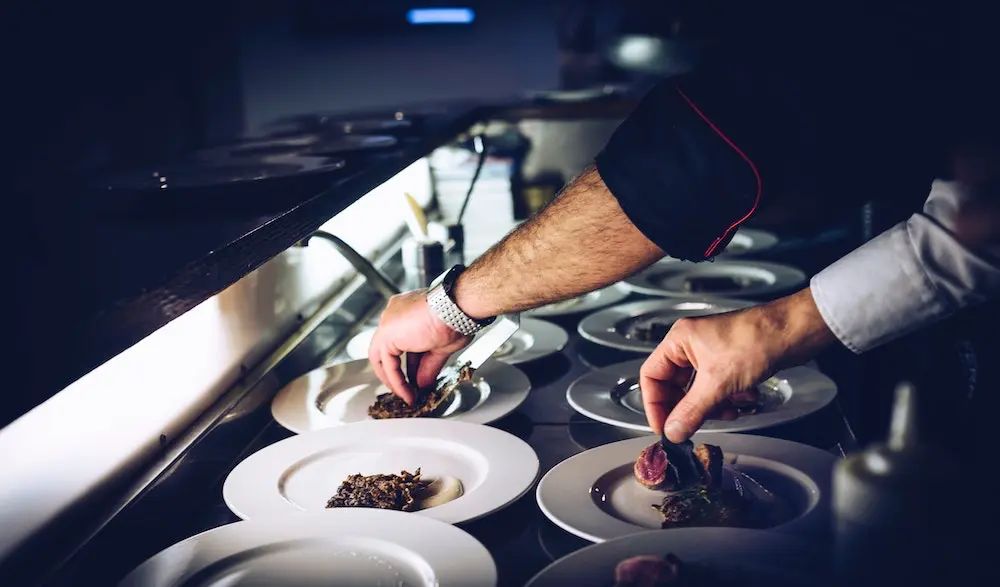 As of 2016, the organized segment of the food service industry contributed to 33% of the total food service market, but as per most reports, was expected to increase amidst growing health concerns and as a fall-out of the pandemic. The organized segment differs from the unorganized on the parameters of greater transparency in accounting; quality control and sourcing norms and outlet penetration. More recent data on the Food Service Industry, with post-pandemic data slowly emerging from leading Industry Associations and bodies, reveals that the industry market size was expected to grow to INR 6 lakh crore, in the period 2018-2023 (India Food Services Report 2019, National Restaurant Association of India) with the organized segment's contribution to increase to 43% by 2023 (projected in 2019). The industry employed 7.3 million people as of 2019 (pre-covid) and estimates, at that point of time, revealed that this could go up to 9.2 million by 2022-2023. But we've seen serious disruptions and changes in the operating model, with the emergence of food delivery systems, cloud kitchen and shared kitchen models (all leading trends for the future), which could have impacted those figures. The trend of online-delivery was quite apparent even pre- pandemic, where we saw preferred services in organized Quick Service Restaurants being 54% for dine-in, 32% delivery and 14% take-away 1 . Overall, while consuming non-home cooked food, 75 % of consumers preferred to dine-out, 11 % preferred order-in/delivery and 14 % would have opted for take-away (pre-pandemic data).
Technology has become an indispensable tool in all spheres of life and a major enabler in the food service industry. Pre-covid report of KPMG shows that, technology had impacted all areas of the industry from sourcing, reservations to on-demand delivery. Big data analytics and cloud computing have helped restaurant owners to derive value through inventory management, customer and order management. Several restaurants and cafes use digital devices such as digital kiosks and tablets for displaying menu items, placing orders and providing feedback. Needless to add, customers have not lagged behind, as they use technology and social media to compare restaurant ratings, view menu items and check user reviews. Social media is also used by food service businesses to communicate offers, incentives, product information and promotions. Feedback through this platform is instantaneous, which is a tremendous boon in this day and age of dynamic consumer preferences.
India has, in the last couple of decades, seen a significant foray of foreign players into the market, who have led the organized food service segment in a big way. Encouraged by this development, several local players also hopped onto the bandwagon. We see trends such as localization of offerings by MNC food service companies, fusion food (use of international gourmet ingredients in traditional Indian dishes), healthy food (lacto vegetarian, low-carb, vegan, gluten-free diets) apart from other global trends entering the Indian market as well. Other initiatives include – opening exclusive vegetarian restaurants in select regions, creating non-beef/non-pork menus, separation of vegetarian and non-vegetarian cooking areas and India-specific pricing.
With foreign players proliferating in the market, we see certain standard operating models in this industry:
Master Franchise – International brands normally operate under this model, by helping the franchisee set up the business by sharing technical knowledge and lending the brand name. (Domino's Pizza and Subway)
Company Owned and Franchise – Similar to the above, it involves the international brand also setting up a representative office within the country of operation. (Pizza Hut)
100% Company Owned – A brand sets up business completely with its own investment, and with 100% control over operations. Popular with family-run or niche businesses (Barbeque Nation)
Joint Venture – The international brand enters into an agreement with a local entity, to establish a new entity. Knowledge of the local entity is leveraged, including several other contributions in terms of supply chain set-up and providing real estate. (Starbucks)
Certain key critical success factors still apply, even with the changing landscape of restaurant and food service business in India. Research clearly shows that, food quality is still the topmost critical factor which influences consumer attitude. Taste, colour, ingredients, texture, flavour and recipes that make the dish absolutely delectable, score topmost. As far as dining-out is concerned, the second most critical factor for a consumer is the cleanliness and general ambience. Poor cleanliness and hygiene standards within the dining area, lead customers to assume that poor standards are followed in the kitchen as well and this expectation from the consumer remains a non-negotiable item and could lead to poor reviews and hurt the brand image as well. The third important factor is the price of the product. While, this may not be the case with high-income groups, they may, as well, expect high quality for a highly priced dish, apart from other factors in the restaurant ambience, to justify the high price point. Value for money, is a consideration in all cases. Brand image is the next important consideration, followed by Food Delivery Support System (FDSS).
While the above research findings, throw some light on consumer expectations, it is important to note that the expectations from a fine-dining restaurant would be different from a Quick Service Restaurant, where the criticality of FDSS cannot be undermined. Having said that, restaurants are finding the need to tap into multiple channels (online and offline) to cater to their client base and FDSS may well be an important factor in the future, for all types of restaurants, albeit in varying degrees. Escalating costs of raw ingredients prompted by inflation, changes in menu with fresh ingredients, seasonal produce and healthy options being preferred (which generally have a higher price point) and increasing real estate costs might be just a few factors driving this mixed-model.
While we speak of Online Food Ordering, an area to be fully tapped into is the healthy eating segment. A study on the Online Food Delivery System in India and the corresponding nutritional value of items, found that Quick Service Restaurants (QSR), sold food at the lowest price points (within the sampled data of Multicuisine, Indian Only, Fast Food Only and Chinese Only) but had the highest calories and fat content. Restaurants which had a high average cost (for two), served items with lower calories and had a greater proportion of healthier items on their menus. While Indian consumers seem to trade-off between price and healthy options, there seems to be a future opportunity for affordable healthy options through the online delivery mode. With the leading world economies moving towards more stringent food laws, labeling and nutritional requirements, we may see India also taking the same route, with its vibrant growth story and with a highly informed dining-out population. Studies show that menu designing is still guided by the Menu Theory, where consumer choices are greatly influenced by the attributes of the menu and how they are designed. These attributes include pricing, popularity, description, positioning, length, options and variety. Unfortunately, nutritional value is yet to figure in this list, although it is an attribute increasingly being considered by consumers these days. This is a clear opportunity to tap into, through innovative, tasty preparations, which are healthy, yet are more affordable and which can be serviced through the online order-delivery mode. While online food delivery platforms could look for such restaurants for tie-ups, restaurants themselves could directly deliver such offerings, based on their operating model.
Specifically, with respect to fine-dining restaurants a leading trend according to industry experts is to go for local and organic produce and to utilize the chef's experience in cooking as well as design of the menu. Keeping the menu simple, fresh and adhering to guidelines on hygiene and cleanliness has been quoted by leading chefs of India's top hotel brands such as J W Marriott. Another leading chef, believes the focus now is more on "experience" and this is where fine-dining restaurants should focus, with unique experiences to draw in food-lovers. Sustainability as a focus point in the menu and unique, authentic experiences are leading trends.
Cloud kitchens, mentioned earlier, are another rapidly expanding phenomena. Also called ghost or dark kitchens, they cater/deliver to consumers, without the physical restaurant space. With some of the most profitable restaurant businesses coming under pressure during the pandemic, the emergence of such a concept isn't a surprise. It is a powerful model to retain customers and achieve cost efficiencies through lower rental, manpower cost and decreased cost of all utilities. This is one of the operating models, which gained traction during the pandemic and which has now turned into a significant business opportunity, with hospitality brands opting for delivery only-based operations. A thorough understanding of target customer base preferences along with periodical innovations and using technology/data analytics can make this a highly successful proposition. This model involves setting up a digital interface with the customer through mobile applications, websites, social media presence, apart from all other online platforms. As mentioned earlier, a mixed or hybrid model involving options of dining-in, take-away and delivery is emerging as a key trend to make the business profitable and self-sustaining, even with potential shocks. This also completely aligns with consumer expectations, who would like a variety of options for dining-out, ordering or payment. Using QR codes, digital menu cards, UPI payments, digitally-enabled take-outs are all preferred options. On the note of technology interfaces, it is worthy to mention that self-ordering kiosks and examples of robots in restaurants are other trends as well.
While on the topic of Cloud kitchens, another interesting trend is that of Shared kitchens, which takes the Cloud kitchen concept even further, by encouraging further cutting down of costs. In this model, several food businesses/brands can share the same space (within a Cloud kitchen), which has all the required equipment and fittings. Typically located in areas with high consumer demand for food delivery, they can cut down unnecessary hassles for a new entrant. This model is also useful for established restaurants that may want to enter a new market but do not want to go down the capital-intensive route.
Future trends clearly indicate increased dining-out as well as ordering-in, with growth in online food delivery and food tech companies. The online delivery model operates in 2 ways: a) restaurant to consumer delivery (Domino's), b) platform to consumer delivery (Zomato, Swiggy). While across all food service segments, significant growth is expected, experts say there will be a marked growth in the online-delivery segment. Having said that, we reiterate that the consumer will seek several channels with a uniform and seamless experience through the different touchpoints.
A Future of Food report reveals that the earlier food ecosystem was linear, with produce moving from the producer to the processor, followed by the wholesaler, restaurant and finally the consumer. The grocer's touchpoint included the wholesaler, restaurant and consumer. In stark contrast, today the food ecosystem sees a contact between the above entities in various combinations. For instance, the consumer interacts with the restaurant, grocer, deliverer, wholesaler as well as the producer. Added to the above change in the ecosystem, we have ethically conscious eating, animal welfare and consumers' concerns on impact of food production on the climate crisis.
On one hand we have, hectic schedules driving a large section of the population to opt for out-of- home food options, and on the other hand, food is still a predominant way to bond with family and friends, encouraging eating at home. New trends in food and popular cooking shows, are also encouraging people to try various healthy recipes at home. But we do recognize, variety is what the younger generation seeks, so a prevalence of both dining-in and out may well happen in the future. To this, we add the element of internet and social-media driven information on food, eateries and discussion groups and what we have is a general tendency to follow what our family, friends and extended social fraternity do. Overall, we can say that the future of the restaurant industry looks exciting, with health-conscious consumers, innovations in menu (with a sustainability focus and otherwise), online-ordering, mixed or hybrid operating-model and cloud kitchens being the predominant themes!